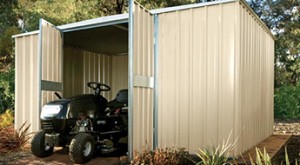 Aluminum and zinc plating steel coil, you can also call it as Aluminum plating zinc steel coil which is processed by painting aluminum zinc or alloying cover plate surface composed by 55% aluminum, 43.4% zinc and 1.6% Silicon at 600 degree high temperature. Aluminized steel coils are widely used in building materials, household appliances, automobiles, environment, machinery, ships and many other areas of alloy coated steel sheet.
Why we choose Aluminum plating zinc steel coil rather than others?
High temperature resistance. As the chemical composition of Aluminum plating zinc steel coil, it forms an iron-aluminum alloys, aluminum plate on it surface so it is excellent in high temperature resistance. At 450 degree, it can ensures a very good reflection ability. Even if up to 650 degree, this material could prevent oxidation of steel plate cover and it is still intact without any loss.
Mechanical strength: at room temperature, aluminum plate mechanical strength is same with other substrate. At high temperature 480 degree, aluminized steel strength is 10 times than the thickness of the steel plate so the Aluminum plating zinc steel coil is much thinner than other materials.
Ecological-friendly: Aluminum plating zinc steel coil has not been chemical passivation so it will do bad on health, and then we can use this material in food processing or others. Test report confirmed that it is harmless to the human body and belongs to an environmental product. Aluminum plating zinc steel coil can completely recycle. Aluminum board is as good as stainless steel but the price is only about 1/3 of the stainless steel. Aluminum plating zinc steel coil now is widely used in: 1), automobile, motorcycle muffler, exhaust pipe, oil tank. 2), the combustion furnace, heat exchanger, dryer, air conditioning etc.. 3) household water heater, gas stove, bread box, a chimney, a microwave oven, food processing machinery, electric oven, cooker.
Main specification of Aluminum plating zinc steel coil.
| | |
| --- | --- |
| Standard | JIS,SGCC,EN,ASTM,GBT,DIN,BS or other equalized |
| Length | Adjustable |
| Wide | available from 800mm to 1250mm |
| Thickness | available from 0.18mm to 1.2mm |
| Zinc coating | 30-275g/m2 |
| Lacquer thickness | according to customer needs |
| Coat fabric | 2/1(two coats for top, 1 coats for bottom) or 2/2 |
| Paint | PE,PVDF,PU,SMP,HDP and so on |
| Surface performance | Smooth and anti-scratch |
| color | according to customer requirement |
| Tolerence | +/-10% |
Features of Aluminum plating zinc steel coil:
Corrosion resistance: mainly because the aluminum chemical property, when heated it will change to alumina to protect inner part. When zinc is worn, aluminum will form a layer of dense alumina, preventing corrosion of internal corrosive substances further.
Heat resistance: it can withstand high temperatures over 300 degrees and quite same as aluminized plate in this aspect, so it is often used in chimneys, oven, lighting device and fluorescent lamp shade.
Heat reflective: heat reflectance is nearly two times than galvanized steel sheet material, people often use it to make thermal insulation.
Economy: because it is composed 55% AL-Zn density and the Zn density is small, so in the same weight Aluminum plating zinc steel is much larger than Plated steel sheet.
Why use ZHONGTUO?
ZHONGTUO is located in north of China, the biggest and strongest manufacturing base for cold rolling forming machine and materials. We have various kinds of machinery and production methods to meet customers increasing demand. Our factory has been built since 1996, so we have experience and ability to handle various needs even if it is hard to finish. Our products have been used and widely praised by our customers from more than 30 counties like Canada, South Korea, Russia, Holland, Surinam, Srilanka, Vietnam, Armenia, Bolivia and so on so forth.
Related-Products:
Color sheet coil
Aluminum plating zinc coil
Galvanized Steel Coils
Cold-rolled strip
Aluminum coil
Hot rolled steel strip