The pantile of color steel roll forming machine:
Applicable to all types of buildings roof decoration, such as decorative Waiyan.With rich colors, long life, corrosion-resistant, maintenance-free, convenient construction, light weight and other characteristics by the use of and connection can be divided into ordinary lap, buckle-lid, seams style, material:Hot-dip galvanized steel and other.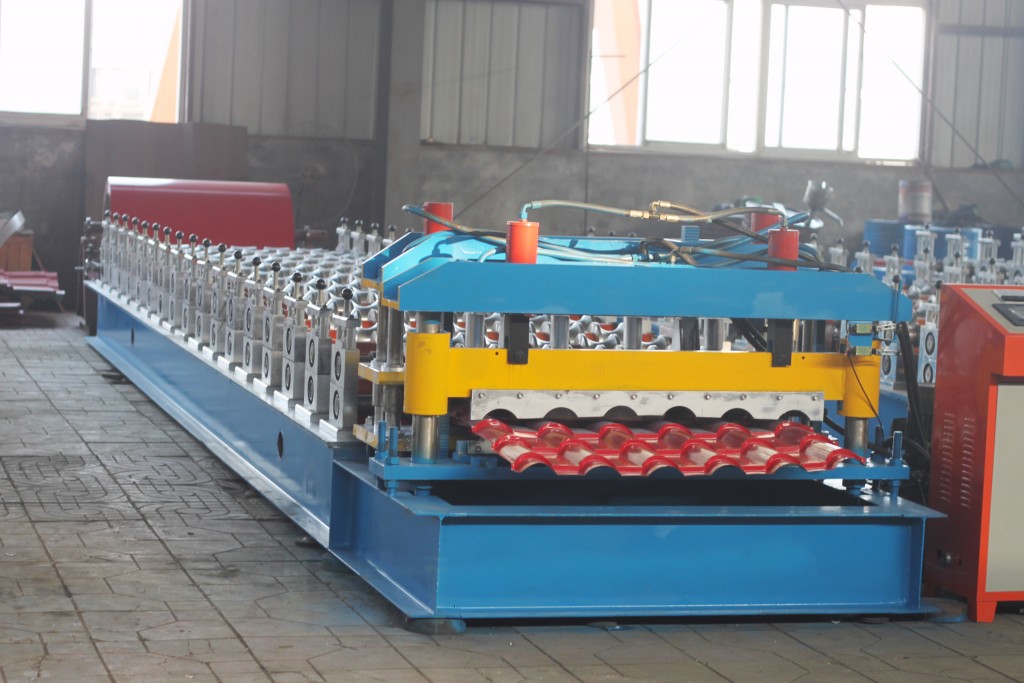 Color tile press equipment pressing the colored metal pressure plate Series – is the use of color-coated steel sheet by roll roll forming various waveforms pressure plate.Including color pressure plate, color curved steel plate, color plates waveform tile, color steel ceiling panels.Color pressure plate: Suitable for industrial and civil buildings, warehouses, large span steel structure housing the maintenance of the structure and decoration, etc.Light weight, high strength, rich colors, long service life, maintenance-free, construction and convenient features color curved steel:The main problem to solve different radian transition pressure plate at the corners, not only to shut the roof cornice arc can also be used for curved roofing.Handsome in appearance, construction convenient, fast, maintenance-free characteristics.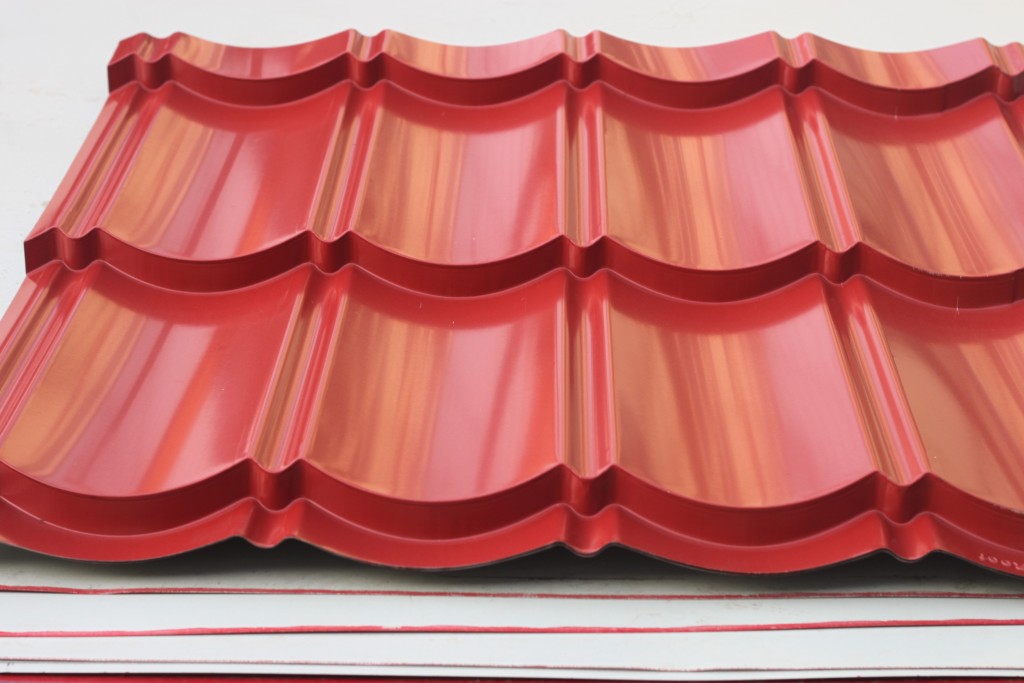 With the popularization and application of steel tile, and now many large mining plant,Steel roof trusses and large equipment,we use a steel tile, or call color plate, color-coated steel or even glass type device,making our lives look of the building, more colorful, beautiful, neat.These tile through the tile press by pressing out.Color steel tile press enter, through a variety of roller, pressed into a variety of sheet metal, and then after shearing, machining can become.
We also can prove some another cold roll forming machine. Such as  large span roofing sheet roll forming machine  ,   U channel roll forming machine and so on.
Contact : cnzt008@zhongtuocn.com
ceo@zhongtuocn.com