The main component of the FX24-195-780 glazed tile roll forming machine:
Uncoiler System-Glazed tile roll forming machine main Roll Forming System-Entry Beach-Step-formed mechanism-Shearing Mechanism-Hydraulic Station-Electric Control System-Counter-Products receiving tables.

Processing material: colored steel plate, galvanized plate, or aluminum plate Material thickness:  0.3—0.8mm Material hardness: 195 mpa—350 mpa Material width: 1000mm Formed width:780mm Wavelength: 195 mm Step height: 24mm Step length:150mm—380mm(adjustable) Forming speed: 8-12m/min Working speed :3-5.5m/min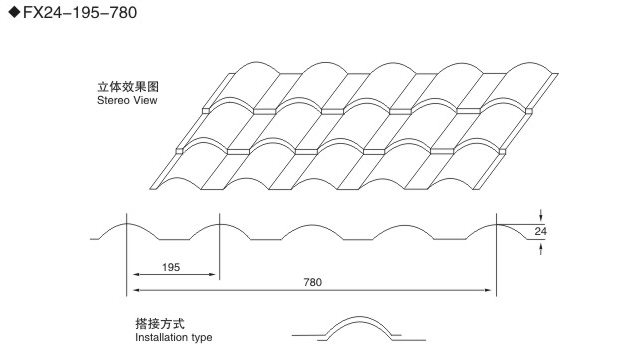 Uncoiler System of glazed tile roll forming machine: Usage:It is used to support the steel coil and uncoil it in a turnable  way. Passive uncoil pulled by roll forming system Loading capacity:5T Uncoiling width:1000mm Inner diameter: 450-550mm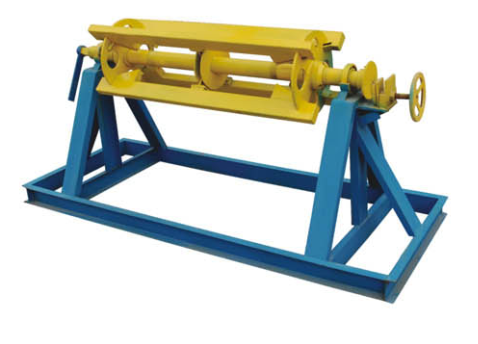 Main parameters of glazed tile roll forming machine: Feature : Ensure stability , precision and lifetime. Usage: In order to keep the product shape and precision, adopts welded sheet structure, motor reducer drive, chain transmission,roller was chromed which can keep the molding plate surface smooth and not easy to be marked when it is being stamped. Length of the main part: about 8500х1600х1500 Weight of main part: 6.5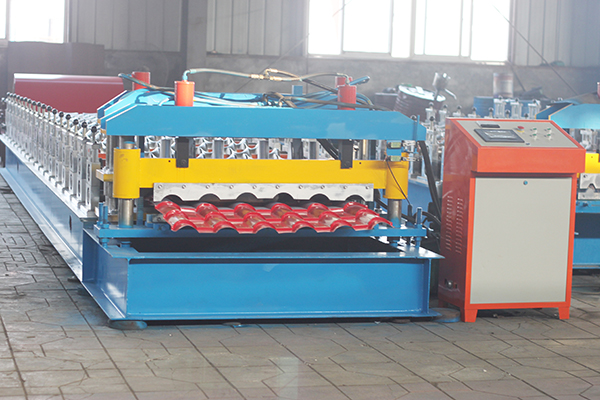 The main characteristic of glazed roof tile machine
The high of safety performance—-Can avoid the industrial accident and safety hazards  of the traditional process shearing,slitting,punching,bending and so on.
The high of production efficiency—-can save human and managemen aspects,material resource,reduce intermediate links operations in the multi-channel . it can improve 5-10 times than the traditional
Full Automatic—-PLC computer control, simple operation, without manual calculation bracket profile pitch and length dimensions. Fully automated production line, without human intervention
The high precision of exterior—than manual punching, bending production of high dimensional accuracy of profiles, more unified and beautiful appearance.